Live-Avatar
Online Escape Room
We're the only ones offering a safe, live escape room
experience in Austria during the pandemic.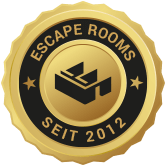 A brand new 60 minute Online Escape Game. Discover a new world!
Online Escape Room
With this next generation of escape rooms, you will have an unparalleled experience of escape games without leaving your home.
Real environment
In this online adventure, you will find yourself in a real-world escape room, with the assistance of our game master you will walk around the rooms inch by inch.
Distance is not an obstacle
This online game gives you the opportunity to team up with your distant friends or loved ones and embark on this exciting new adventure together with them.
Remote Escape Rooms
Graz
Klagenfurt
Linz
Salzburg
Vienna
Online